Coronavirus (COVID-19) Update
We hope that you are all staying well during this extremely difficult time in the UK and around the World.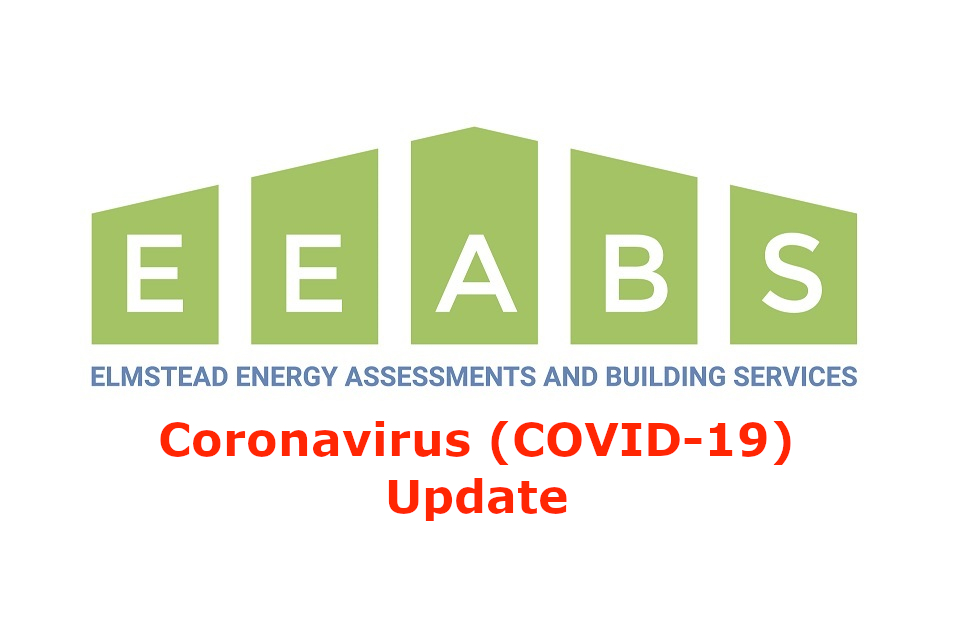 The Coronavirus (COVID-19) has caused unprecedented amounts of disruption to daily life and businesses, and we hope that everyone is doing what they can to Stay Home, Protect the NHS, and Save Lives.
Business as Usual, but Working from Home!
To ensure the safety of our staff and clients we have been working 100% from home for the last week and we will continue to do so until further notice.
All of our ongoing projects will continue business as usual and we are also happy to discuss any new potential work or provide quotations.
Contact Us
You can contact us for any reason by calling the office number on 01206 489019, by emailing us at info@eeabs.co.uk or by sending us a message from the website contact form.