SAP 10 – What you need to know
SAP Calculations are used to demonstrate compliance with Part L of the Building Regulations for Domestic Dwellings. Since April 2014 the SAP 2012 methodology has been used, however the BRE has now recently announced a new version, SAP 10, likely to come into full implementation with the Part L update in 2019/20.
Here we outline the changes you can expect to see between the two different versions of SAP calculations and how these could affect your designs and HVAC strategies.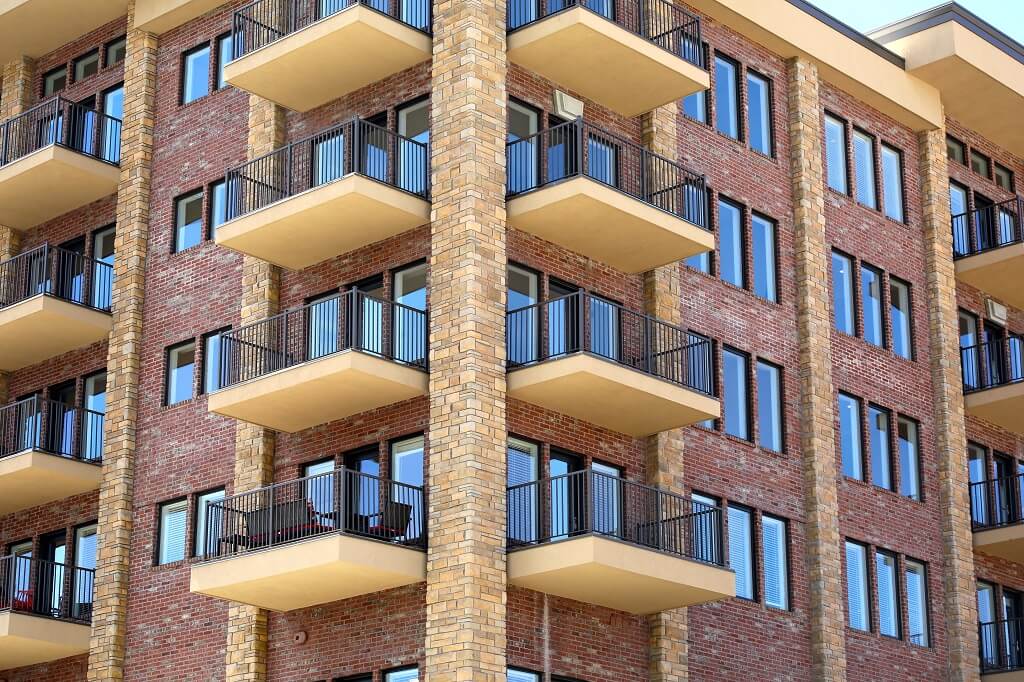 What are SAP Calculations?
SAP calculations (Standard Assessment Procedure Calculations) are a vital part of demonstrating Energy and Carbon Efficiency for any new build domestic dwelling in the UK.  SAP calculations for new dwellings are a legal Building Regulations requirement under Part L1A and are required, along with a Domestic Energy Performance Certificate (EPC), by your Building Control Body before a project can be signed off as complete.
What is SAP 10?
The most current legal version of the SAP methodology in use is SAP 2012, which came into force on 6 April 2014. The BRE have now announced that a new version of the SAP Methodology, SAP 10, is available. Although they do state that this should only be used for informational purposes at this stage and not for the production of official SAP Assessments or Energy Performance Certificates.
SAP 10 is likely to be officially implemented for use with an update to the Part L Regulations expected in 2019/20, however it is currently in use when carrying out London Plan Energy Assessments.
SAP 10 and London Plan Energy Assessments
The London Plan is the statutory spatial development strategy for the Greater London area in the United Kingdom published by the Greater London Authority, the latest version was released in March 2016, with the most recent update on London Plan Energy Assessment Guidance being released in October 2018.
The October 2018 guidance now states that from January 2019 until the latest version of Part L is released, the GLA have decided that all new planning applications should use the SAP 10 emission factors within their energy assessments.

The Differences Between SAP 10 and SAP 2012.
As mentioned above in regard to the London Plan, the carbon emissions factors for fuels such as gas and electricity are changing under the new SAP 10, but what other changes are expected once the SAP 10 methodology is officially released.
Here we outline a summary of the main changes that Architects, Contractors and Developers should be aware of.
Fuel Carbon Emission Factors and Prices
One of the biggest changes between SAP 2012 and SAP 10 occurs within the carbon emission factors and prices of fuels. Some of the more common used fuels and how they have changed can be seen in the table below.
Fuel
SAP 2012 CO2
(kgCO2/kWh)
SAP 10 CO2
(kgCO2/kWh)
SAP 2012 Cost
(p/kWh)
SAP 10 Cost
(p/kWh)
Mains Gas
0.216
0.210 (-0.006)
3.48
3.94 (+0.46)
Bulk LPG
0.241
0.241 (0)
7.6
6.47 (-1.13)
Oil
0.298
0.298 (0)
5.44
3.76 (-1.68)
Wood Logs
0.019
0.028 (+0.009)
4.23
4.65 (+0.42)
Electricity
0.519
0.233 (-0.286)
13.19
16.55 (+3.36)
These may not seem like a big deal, but the change of emission factors can have a huge implication as to how your new dwellings are designed.
For example, the electricity emission factor has been significantly reduced from 0.519 kgCO2/kWh in SAP 2012 down to 0.233 kgCO2/kWh in SAP 10. This means that the use of electric heating within new dwellings becomes much more feasible. However, it also means that the inclusion of Photovoltaic panels will no longer make such a big positive impact on the final SAP rating, as the electricity the PV would offset now has a lower carbon emission factor.
Change in PV Configuration
On the subject of PV panels there is also a change as to how a PV installation can be configured in order for it to count towards the SAP rating.
Under the current SAP 2012 methodology a PV installation feeding into a landlord's supply can be used to offset CO2 emissions within individual flats. However, under the new SAP 10 methodology this is no longer the case. Only flats with individual invertors connected to the PV installation will be able to offset the carbon emissions.
SAP 10 will also allow for PV installations to directly feed into an immersion heater within a hot water cylinder and also account for battery storage of PV produced electricity.
The Calculation of Lighting Energy and Effect of Natural Daylight
Under SAP 2012 the current method of calculating lighting energy is very simple, only accounting for the percentage of low energy light fittings installed.
Under SAP 10 this has changed to a more detailed calculation system similar to that found in SBEM calculations for commercial buildings, this allows for the exact number and efficiency of different lights to be input.
The contribution of natural daylight within a dwelling will also now impact the lighting energy used. This means that the location, size, and specification of the windows will have a greater impact on the overall SAP rating, meaning designers should now investigate the amount of daylight and sunlight received by their proposed dwellings as early as possible in the design process.
Thermal Bridging
Thermal bridging is the heat lost through junctions in the property such as where a wall and roof meet. The calculation of thermal bridging Psi values has always been one of the more confusing aspects of SAP calculations, with the option to allow for an overall default value or to individually input a value for each junction based on either default constructions, approved constructions or manually calculated Psi values.
With the new SAP 10 release the process of how they are calculated is changing. The overall default value you can use is increasing from 0.15 W/m2K to 0.2 W/m2K, meaning that you would now be penalized further by not calculating you thermal bridging values individually.
Another big change is that the currently commonly used Accredited Construction Details (ACDs) have been removed. This means that other established sets of construction details will have to be used, such as those from manufacturers themselves, or that bespoke individual junctions will need their Psi values modelled and calculated.
The Risk of Overheating
The assessment for the risk of overheating is also slightly changed within the SAP 10 release. From now on if windows are deemed to be openable then additional questions will be asked to determine if there are any noise or security reasons as to why windows cannot be left open. If there are then only trickle ventilators will be assumed and the associated air change rates included.
This means that dwellings within noise or security sensitive areas are more likely to suffer from overheating. To assess the amount of overheating in more detail than a SAP assessment would allow CIBSE TM59 overheating assessments can be carried out.
Thermal Mass
Another small change from SAP 2012 to SAP 10 is that the option to state a buildings thermal mass as either low, medium, or high has been removed. This means that all dwellings must have their actual thermal mass parameter calculated based upon the construction element areas and Kappa values.
Hot Water and Electric Showers
Within SAP 2012 you were asked if a dwelling contain only baths, only showers, or both. In SAP 10 you will need to specify the number of baths and showers present, and also input their actual flow rates. Linking SAP calculations closer to water efficiency calculations.
The electricity usage for instantaneous electric showers will also now be accounted for, meaning you will be penalized if these are used in your project.
How we can Help
At EEABS we keep ourselves up to date with any changes in the SAP regulations and will bring you any news as soon as we hear it.
If you have any questions with regards to SAP 10 and how this could affect your dwelling designs, or require any other type of building energy assessment, please don't hesitate to contact us today.
Message Us
Using the Contact Form