The New 2022 UK Building Regulations
Happy New Year everyone, welcome 2022! We hope it is the year that we can finally see the back of the Corona Virus Pandemic and start to progress towards normality. And it is with progression in mind that the Government has finally released major updates to the Building Regulations.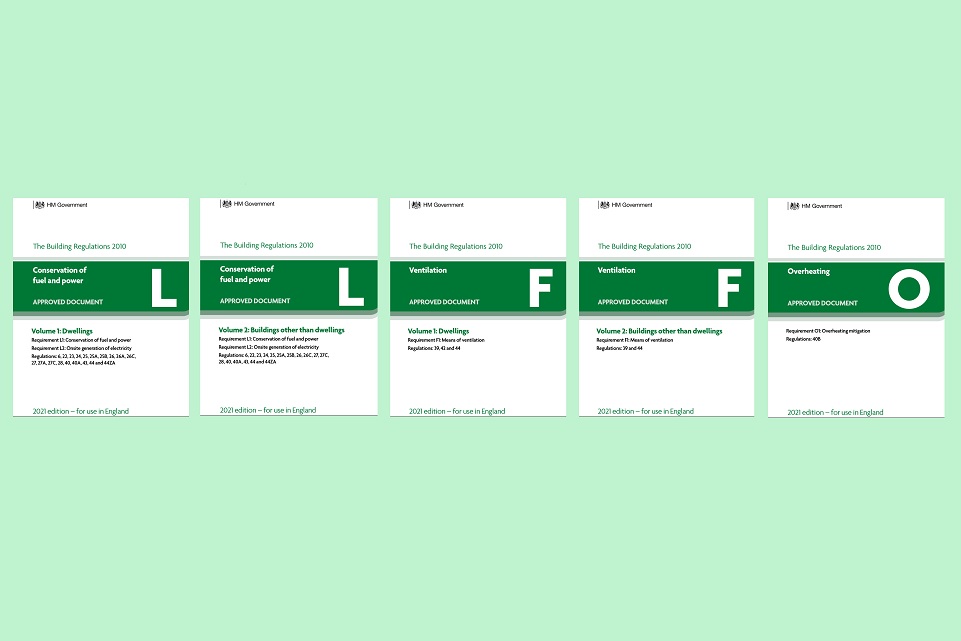 Taking effect from 15th June 2022 there will be 5 new Building Regulation Approved Documents that new and existing Dwellings and Non-Domestic Buildings may be required to follow in their design. Although we say new regulations technically four of them are updates to existing guidelines, with one of them being an entirely new Approved Document.
We have listed the five documents, known as the 2021 Editions, below with links to the official versions on the Government website:
In the coming days we will write in more detail about each one of these new Approved Documents, explaining the changes and uplifts from previous versions, and detailing the entirely new overheating guidelines that must be followed. So be sure to check back on our site regularly to know when we have published our detailed breakdowns of each Approved Document.
Exemptions to the New 2022 Building Regulations
Although the new regulations will technically come into force on the 15th June 2022, there are exemptions. If your development is subject to a Building Notice, or if a full planning application or initial notice has been submitted before this date, then provided the work is started on site before the 15th June 2023, the Building will be assessed under the older versions of the regulations.
This could represent significant cost savings on projects as the carbon emissions targets are currently less stringent, meaning that thermal elements such as walls, floors, and roofs will require less insulation, and fewer renewable technologies such as Solar Panels would be required. It also means that overheating within a dwelling is only guidance or set by local planning conditions, and it not yet a legal Building Regulation requirement, as it would now be under the new Approved Document O.
So if you have any budget conscious projects we suggest that you look at making a planning application sooner rather than later. If you require a daylight and sunlight assessment, Energy and Sustainability Statement, or any other thermal modelling services for your planning application then please just get in touch.
Although not a part of a new buildings design, we also just wanted to quickly mention that the Government has also published a new Approved Document S which provides guidance as to the installation of electric car charging points in new homes and non-domestic buildings. You can find the official Approved Document below:
Approved Document S – Infrastructure for Charging Electric Vehicles
Message Us
Using the Contact Form